Check out what we've done for some of our favorite brands:

Since 2015, we have been partnering with Jollibee in bringing one of a kind experiences to loyal and potential consumers alike. Through product-centered activations such as the Jollibee Yumbassador Launch, Jollibee Fan Feast, and YES to Jollibee Burger Steak, we have helped increase product sampling and strengthen brand love.
Madrid Fusion Manila is the most important international gastronomy congress in the world, annually held in the Philippines. For three consecutive years, we have helped drum up excitement for Madrid Fusión Manila through digital platforms, website and social media. On its debut year, we also successfully introduced the event to the Filipino crowd through a public relations campaign that reached an astounding media value of PHP 60 million, with special features from key industry publications and the Philippine press.
We managed the growth of the Facebook communities of Let's Be, Tropicana Coco Quench, Milkis, and Nutriklim SIPS. Specifically, Milkis' fan base increased by 241.82% one year after taking on the project. The agency accomplished this through a strategic execution of organic and paid Facebook content.

TeamAsia ran a community engagement campaign for Bibingkinitan. This involved a one-month campaign of thematic organic posts, strategically targeting these content to the younger market through advertising strategies. We also amplified the brand's community engagement through an in-store contest. In one month, the agency was able to gain more than 1,600 new followers for the brand page, and 46 valid entrants for the contest.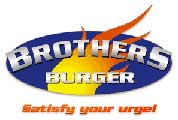 Brothers Burger set out a challenge for TeamAsia as its digital agency – 20,000 page likes gathered entirely from organic content for one year. The agency crafted a strategic social media content plan, consisting entirely of creative organic content, to gain more and more followers. TeamAsia garnered and surpassed this goal, achieving a total of 35,000 page likes after 12 months of engagement with the brand.