Our Principals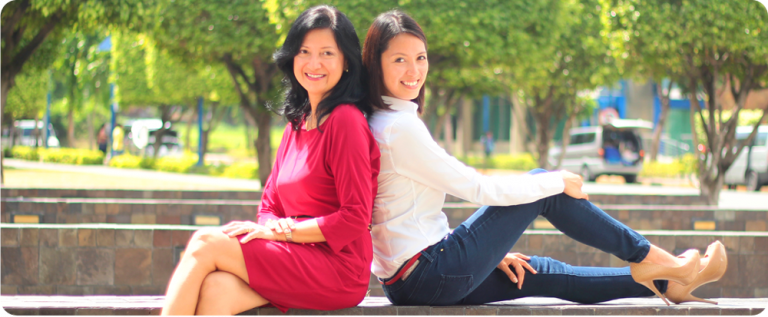 Left-right: Monette Iturralde-Hamlin, Bea Lim
Monette Iturralde-Hamlin
Maria Montserrat Iturralde-Hamlin (Monette) is the founder and president of TeamAsia, an award-winning integrated marketing communications firm. TeamAsia believes in bringing brands to the next level through its five core services: integrated marketing, experience, creative, content and digital.
Monette concurrently serves as chairman of the Philippine Association of Convention/Exhibition Organizers and Suppliers; chairman of Hopkins International Partners, Inc.; and a trustee and treasurer of the Women's Business Council of the Philippines. She served for three consecutive years on the Tourism Promotions Board as director representing the Meeting, Incentives Travel, Conventions, Exhibitions & Events Services & Facilities Sector. Monette has been recognized by the International Association of Business Communicators (IABC) Philippines as one of the recipients of the 2016 CEO Excel award.
Monette is in high demand for her professional organizational skills, management expertise, and attention to detail. She is also a public speaker, trainer and business consultant. She regularly delivers workshops on event management, business writing, presentation skills, team building, corporate social responsibility, communications, and handling difficult people. She completed her Bachelor of Arts in Psychology at College of the Holy Spirit, graduating Summa Cum Laude, and her Master in Business Management with Distinction at Asian Institute of Management. She was chosen as one of 2014 Ten Outstanding Alumnae of the College of the Holy Spirit.
Beatriz Lim
Bea started her marketing career as TeamAsia's marketing manager. Fuelled by her passion for storytelling, she decided to master her craft by continuing her education at Emerson College in Boston, MA. She finished her Masters in Integrated Marketing Communication and received the President's Award, the highest level of academic achievement given by the institution. After graduation, Bea decided to lead TeamAsia as its Managing Director.
Her goal is to drive TeamAsia's world-class IMC practice with her progressive leadership and deep knowledge of international trends. Bea has spearheaded some of TeamAsia's biggest projects for clients including the IT & Business Process Association of the Philippines (IBPAP), Capital One, USAID, Pilipinas Shell and JPMorgan Chase & Co. among others. Bea is also one of the key people who started My Dream in a Shoebox, an initiative by TeamAsia and the IBPAP, to provide shoeboxes filled with school supplies to less fortunate children all over the country.
She completed her Bachelor of Arts in Literature and Bachelor of Science in Commerce, Major in Marketing Management at De La Salle University Manila as Cum Laude and was recognized as an Outstanding Marketing Student by the AGORA Youth Awards. Bea's passion for big ideas and bringing them to life translates into exceptional IMC campaigns that leave stronger and meaningful connections with brands, clients and partners.
Michael Alan Hamlin
Our late Mike Hamlin was managing director of TeamAsia, and an authority on place, corporate, and personal branding. Wholeheartedly believing in the Philippines and in its amazing people, Michael's ambition was to boost local transparency, opportunity, and prosperity through responsible journalism and management of projects. This improved local and international industries that allow Filipinos to live in the country with their families and earn a very comfortable wage.
Michael lives on through his writings and in the memories of those who believed in him. He authored or co-authored four books and many articles on management, branding, and strategic marketing communications. He assisted Asian and multinational firms in the development of personal and corporate brand communication strategies. Michael's most recent books are High Visibility: Transforming Your Professional and Personal Brand, and Marketing Asian Places. He wrote a weekly column for Manila Bulletin and a monthly column for ComputerWorld Philippines, and Michael was a regular contributor to The Washington Times opinion page. His commentaries have appeared in The Wall Street Journal Asia, CNN International, and the South China Morning Post. Michael's professional associations included the American Society of Journalists and Authors, The Authors Guild, The Foreign Correspondents Association (Hong Kong), Foreign Correspondents Association of the Philippines, the International Association of Business Communicators, the Management Association of the Philippines, and the American Chamber of Commerce in the Philippines.