Asia's premier art show starts May 17 in Hong Kong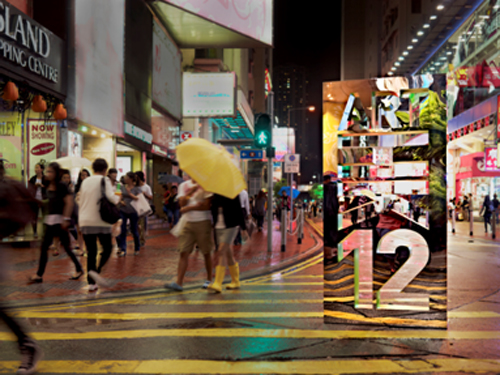 New and veteran artists from the world's leading contemporary and modern art galleries will exhibit hundreds of art works at the Hong Kong International Art Fair or Art HK 12, only at the Hong Kong Convention and Exhibition Centre in Wan Chai.
Showcasing the very best in Contemporary Art from the world's most important galleries in both Asia and the rest of the world, this year's ART HK will present 266 galleries representing 38 countries worldwide. The Fair is internationally recognised for its encouragement of broad cross-cultural exchange, and remains unique as the only world class art fair to have a 50/50 balance of Asian and Western participation.
ART HK 12 sees the return of ART HK Projects, a feature section which debuted at last year's event. This exciting and pioneering element to the Fair will incorporate ten installation works, positioned in 100 metre squared spaces throughout the exhibition halls at the HKCEC. Dedicated to presenting large scale sculpture and installation works by leading artists from around the world, ART HK Projects provides visitors the rare opportunity to see works of an institutional scale.
This year, ART HK's Galleries Section welcomes 182 galleries from 30 different territories, offering outstanding solo and group presentations from around the world.
ART HK 12 will also see the return of ASIA ONE, a section which was introduced to the Fair in 2011. Dedicated to showcasing the latest developments in Contemporary Art from across Asia, this year the section will show 49 galleries from the region, each exhibiting a solo presentation by an artist of Asian origin. ASIA ONE offers an international platform to Asian artists and their galleries and provides a unique opportunity for visitors to experience a diverse view of the Asian art scene.
Following the success of the section at ART HK 12, ASIA ONE will this year feature dynamic
presentations by both emerging and established artists. Extending from the Middle East to Australasia, galleries participating in this vibrant element of the Fair will come from Hong Kong and China, Taiwan, India, Japan, Korea, Singapore, Malaysia, the Philippines, Australia, Turkey and the UAE.
About ART HK
ART HK is organised by Asian Art Fairs Ltd and produced in collaboration with Art Basel. In July 2011, MCH Swiss Exhibition (Basel) Ltd., a MCH Group company and organiser of Art Basel and Art Basel Miami Beach, acquired a 60% ownership stake in Asian Art Fairs Ltd.
ART HK – Hong Kong International Art Fair has been held in the Hong Kong Convention and Exhibition Centre since 2008. Its success reflects the increasing importance of the Asian art market and the fact that Hong Kong is now the world's third most important art market. It is now firmly established as the premier art event in Asia and is a key fixture in the international art calendar. ART HK prides itself as the best place in the world to see the latest developments in art from across Asia in the context of the best of international art from Europe and America.
Fair Director Magnus Renfrew brings over a decade of art industry experience to the Fair and recently featured in le Journal des Arts' '100 Most Influential People in the Art World', February 2011 and Art Review's 'Power 100', October 2010. Furthermore, Magnus was named one of the 10 most influential figures in the Asian Art Scene by Chinese Contemporary Art News in February 2009.