Bikram Yoga Alabang conquers 30-day challenge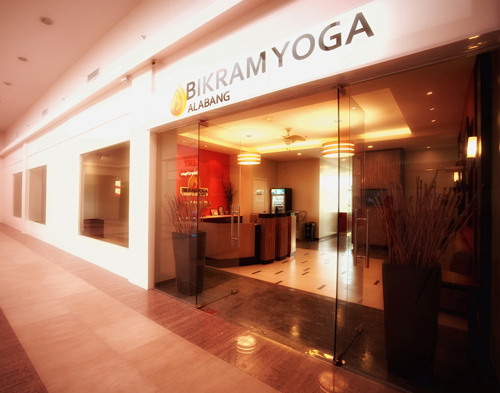 While it's no secret that Bikram yoga is considered one of the most demanding forms of hatha yoga, beginners appreciate the practice because everyone learns and develops at their own pace. At Bikram Yoga Alabang, 44 individuals, including teachers and staff, successfully completed the biannual 30-day challenge.
Founded by Bikram Choudhury, Bikram yoga involves a series of 26 postures or asanas and two breathing exercises designed to fully engage the mind and body. It is practiced inside a room heated up to 40 degrees Celsius to help the body perform the postures deeper while reducing the risk of injuries.
"It just started as a personal challenge," said Ginger Diaz, Bikram Yoga Alabang studio director and owner. "I thought, why not involve my teachers? Then we started inviting our students to join us. I'm very happy that 44 students and staff joined the challenge. We've been sharing nothing but positive and good energy since we started," added Diaz, who completed her Bikram yoga training in Hawaii.
The challengers took their commitment seriously, even taking doubles to make up for missed classes. "Our 30-day challenge was really inspiring," Diaz said. "We have students that took two or more classes just to complete the challenge on time."
More than the challenge and fulfillment of completing 30 days of yoga, students had the opportunity to form great friendships. It was not an easy goal, and everyone's support and communication helped challengers along the way.
"It's so nice to see how our students bonded, supporting each other as they take on the same battle," said Diaz, as she shared her happiness at seeing her students grow more like a family. "More than completing the challenge, all of us learned a thing or two about discipline, humility, and courage. We're all looking forward to our next 30-day challenge later this year."
Bikram Yoga Alabang is located at the 2nd Floor, Commerce Center, Commerce Ave., Filinvest Corporate City, Alabang, Muntinlupa City. For inquiries, call 846-5496 or 09279169909, send an email to bikramyogaalabang@yahoo.com, or check out their Facebook page at www.facebook.com/bikramalabang. You may also visit their website at www.bikramyogaalabang.com.
About Bikram Yoga Alabang
Bikram Yoga Alabang is a certified, state-of-art Bikram Yoga studio located at the 2nd Floor, Commerce Center, Commerce Ave., Filinvest Corporate City, Alabang, Muntinlupa City.Bikram Yoga involves a series of 26 postures and two breathing exercises performed inside a heated studio (40ºC).
The postures are designed to promote balance, strength, physical health, and mental well-being. Students at Bikram Yoga Alabang are taught by a team of licensed instructors led by studio director Ginger Diaz.
For inquiries, call 8465496 and 09279169909 or send an email to bikramyogaalabang@yahoo.com. You may also visit the Bikram Yoga Alabang website at www.bikramyogaalabang.com
Be a fan on Facebook:  www.facebook.com/bikramalabang
Follow us on Twitter: @bikram_alabang