Great deals for Pinoy visitors to Ocean Park Hong Kong
Award-winning Ocean Park Hong Kong offers great deals for Pinoy visitors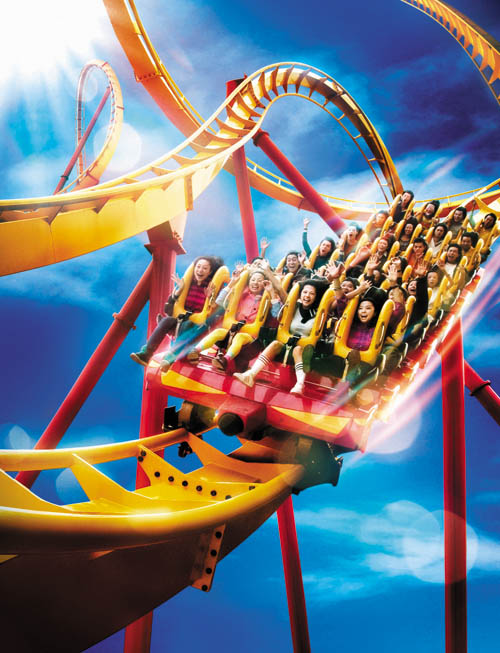 Manila, Philippines—From the wonders of the sea to adrenaline rush from exciting rides, Ocean Park Hong Kong offers a taste of adventure for both the young ones and the young once through its renowned attractions that combine education, conservation and entertainment. Already one of the top destinations in Hong Kong, the Park was recently named the world's top theme park by Sweden's Liseberg Amusement Park. For the last 35 years, Ocean Park Hong Kong has been bringing families and friends together.
Get ready for a unique encounter at Polar Adventure, where you can interact with different arctic animals. Journey through the streets of Old Hong Kong and learn more about the city's rich and vibrant history or visit Thrill Mountain for a spin on the Hair Raiser, a floorless roller coaster.
Make your visit extra special by availing great discount offers for visitors from the Philippines, including exclusive privilege coupons valued at over HK$208. Get a complimentary dessert at Tuxedos Restaurant upon purchase of a main course from the low-carbon menu. Use your coupon for a 10% discount on the Dolphin Encounter program, and take home the magic with a "buy one, get one free" deal on selected souvenirs and local snacks. Offer is valid until February 28, 2013 only.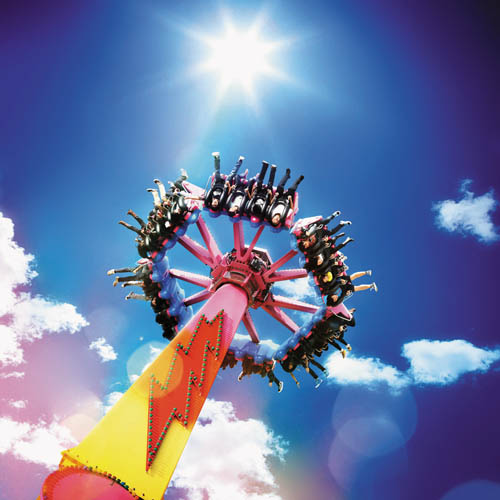 Ocean Park Hong Kong also partnered with Enchanted Kingdom (EK) for "World-Wide Fun Deals". The program offers a 10% discount on EK Regular Day Pass Tickets and Junior Day Pass with a minimum purchase of four-day pass tickets (per day) for Ocean Park ticket-holders.
Ocean Park SmartFun Annual Pass holders also get 15% off the EK Regular and Junior Day Pass. A 10% discount is also extended to Ocean Park visitors who purchase a maximum of four (4) admission tickets for the EK Regular/Junior Day Pass holders. Promo period is until March 31, 2013 only.
Catering to over 7 million guests annually, Ocean Park spans over 100 hectares with more than 80 thrill rides, attractions, animal exhibits, and educational animal shows. As part of its conservation initiatives, the Park develops eco-friendly structures and sanctuaries to ensure the safety and well-being of the animals in its care.
Recently, the Park received more accolades for its world-class facilities and services. Sweden's Liseberg Amusement Park awarded Ocean Park Hong Kong the prestigious Applause Award. The park was also honored with three Brass Ring Awards at the International Association of Amusement Parks and Attractions (IAAPA) Expo for the three categories it won, namely Digital Marketing, Best Overall Production, and Visual Display.
About Ocean Park Hong Kong
Ocean Park is Hong Kong's unique home grown theme park with a heritage of delivering family fun and fond memories. Since its opening in January 1977 as a non-profit organization, Ocean Park has developed itself to be a world-class attraction connecting people with nature, and recognized for its animal husbandry, research and relationship with the community. Over 110 million people have visited Hong Kong's premier park since its inception, and Ocean Park has remained committed to offering adults and children experiences that blend entertainment with education and conservation. Part of the proceeds from Ocean Park admission tickets and some retail items will go to Ocean Park Conservation Foundation, Hong Kong to support its wildlife conservation projects.
Ocean Park – Giving Back to the Community
As Hong Kong's People's Park, Ocean Park has launched different community initiatives to enable Hong Kong people from all walks of life to enjoy the Park's offerings. These initiatives include 1) concessionary admission for Hong Kong residents on their birthdays, Hong Kong residents aged 65 years and above, and holders of Registration Card for People with Disabilities; and 2) sponsored admission to individuals and members of families receiving assistance from the Comprehensive Social Security Assistance Scheme (CSSA), and Social Welfare Department member organizations. The Park also gives donation-in-kind to charitable organizations, offers special rates for school tours, and spearheads many other community caring projects. During the fiscal year of 2010-2011, Ocean Park maintained a total of 13 social care programs, with over 450,000 beneficiaries and an aggregate value to the community equivalent to HK$110,000,000.