StarTek conducts community outreach at Rizal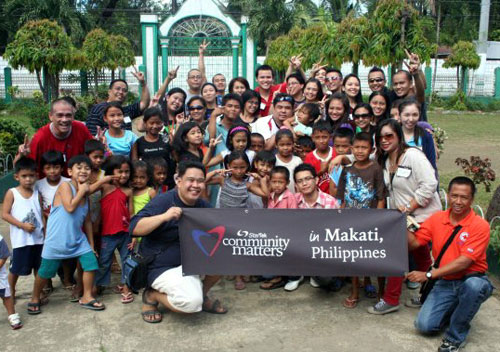 As part of its community-building program, high-value business process outsourcing (BPO) services provider StarTek conducted an outreach activity for flood victims in Tanay, Rizal in December. The company provided a variety of foods commonly consumed during Christmas along with kitchen utensils for 48 families. The gifts made it possible for the families to happily celebrate Christmas and enjoy the traditional Noche Buena dinner despite recent hardships. Employees also hosted a Christmas party for the children of the families.
The activity is a component of the company's StarTek Cares initiative, an employee-driven corporate social responsibility (CSR) program. Photo shows StarTek Philippines employees with the children in the Tanay community.
About StarTek
When it really matters, communications companies look to StarTek (NYSE: SRT), a leading provider of high-value business process outsourcing services. Since 1987, StarTek has partnered with its clients to solve strategic business challenges, improve customer retention, increase revenue, and reduce costs through an improved customer experience. Known for creating the highest customer service for clients and their customers, StarTek services include customer care, sales support, complex order processing, accounts receivable management, technical support, and other industry-specific processes. Headquartered in Denver, Colorado, StarTek operates 18 facilities in North America and one facility in the Philippines. For more information, visit www.StarTek.com or call +1 303 262 4500.