TeamAsia bags 3 WebAwards in international competition
(Manila, Philippines, September 12, 2012)—Strategic marketing communications firm TeamAsia won three awards in the US-based Web Marketing Association's (WMA) 2012 WebAwards. WMA announced that TeamAsia—which is celebrating its 20th anniversary this year—received the Outstanding Website award for Gurango Software Corporation (GSC), the Events Standard of Excellence award for the 2012 International Outsourcing Summit (IOS), and the Retail Standard of Excellence award for Retail Specialist, Inc (RSI).
"We're honored to receive this recognition for our work," said Michael Alan Hamlin, TeamAsia managing director. "But we're even more pleased that our clients tell us these websites are an integral and effective part of their brand visibility strategies, and that they generate significant new opportunities for them."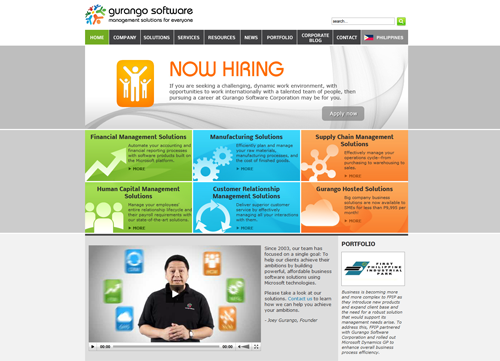 Gurango Software Corporation Website
A global IT solutions provider, GSC commissioned TeamAsia to rebuild its corporate website, www.gurango.com, with the objective of improving visibility of the company in the Philippines and Southeast Asia. "One of the principal challenges for us was to present GSC's suite of software and software services while communicating the relevance of specific products and services to specific market segments," said Hamlin.
According to GSC founder and managing director Joey Gurango, the revamped website has had a significant impact on lead generation. "We began to see the difference almost as soon as the new site went live," he said. The "Outstanding Website Award" is the second-highest honor conveyed in each industry category by WMA.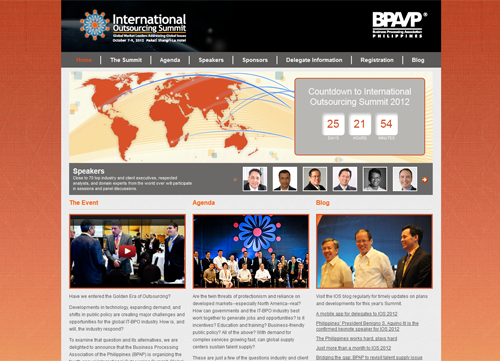 International Outsourcing Summit 2012 Website
TeamAsia redevelops the IOS website annually to support the popular annual Summit, a premier gathering of top industry and client-side executives, analysts, and government officials involved in the global information technology and business process outsourcing (IT-BPO) industry. The Business Processing Association of the Philippines (BPAP) has hosted IOS since 2008. The Summit website is updated almost daily and features a blog, social media tools, and video.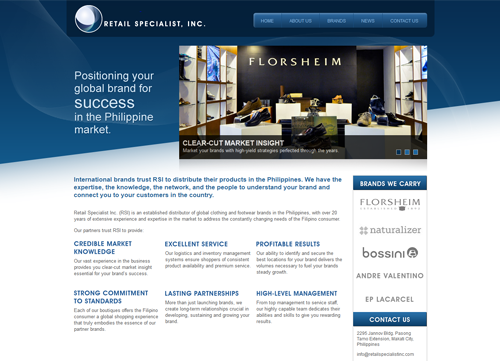 Retail Specialist, Inc. Website
RSI engaged TeamAsia to build a portal, retailspecialistinc.com, to showcase its brand, services and products to international clients. TeamAsia designed the site and developed the content to project RSI as a global retail specialist, and generate new opportunities for collaboration with global brands.
This is the fourth year TeamAsia has received recognition in the WebAwards. Last year, TeamAsia received Standards of Excellence Awards in the Events and Marketing categories for the League of Corporate Foundations' CSR Expo 2011 and its own website, www.teamasia.com, respectively.
The WebAwards recognizes outstanding websites across 96 industries. Now in its 16th year, the competition provides an aspiring benchmark for effective web development. Competition judges assumed the role of target audience in reviewing each website entry, and scored a maximum of 70 points based on standards of design, innovation, content, technology, interactivity, copywriting, and ease of use.
About TeamAsia
TeamAsia is an award-winning strategic marketing communications firm that develops place, corporate, and personal brand strategies, creative concepts, and marketing communications programs and campaigns incorporating events, public relations, and Web 2.0 tools for its clients. Its core businesses include design services; public relations, editorial, copywriting, and SEO services; media relations; event management; online campaign management; and web development. The agency also offers workshops and seminars primarily related to its core communications businesses.