Time to HOP to Ayala Malls The 30th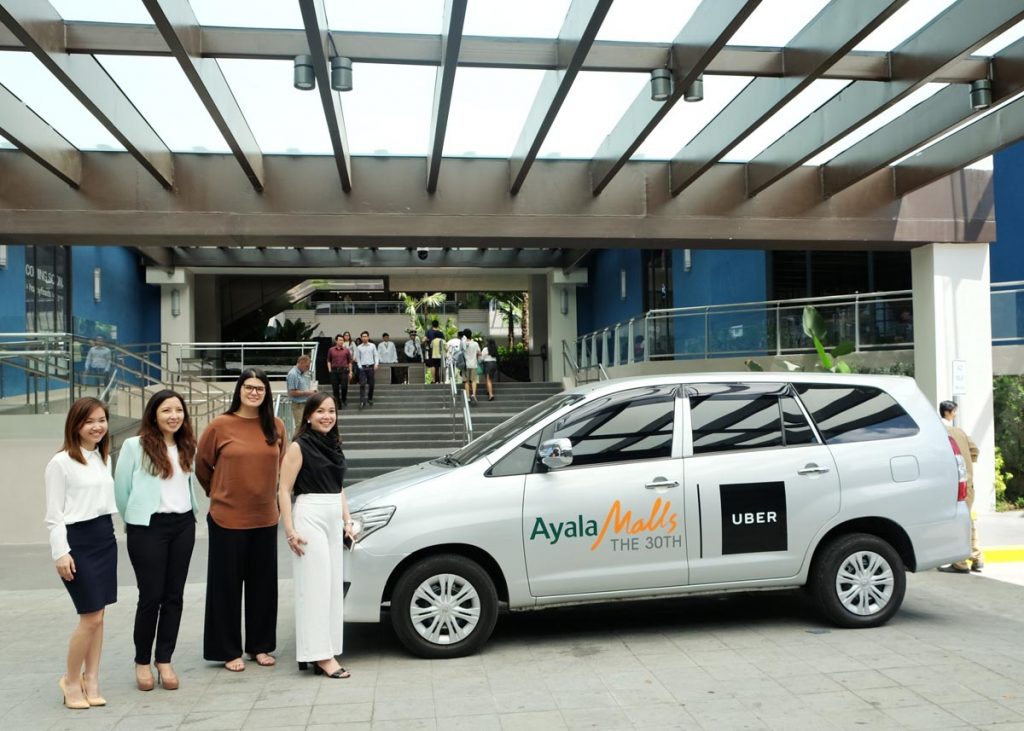 Uber has teamed up with the Ayala Malls The 30th, Ayala Malls' newest community mall in the North in providing riders additional means to reach their favorite shopping destination with uberHOP.
uberHOP, a service that travels the metro through predetermined routes during peak hours, introduces additional routes with new pick-up and drop-off locations at Ayala Malls The 30th, For a flat fare of Php70, riders can conveniently access Ayala Malls The 30th to and from the business hubs of Makati and BGC. With uberHOP, mall-goers can enjoy the benefits of a comfortable, safe and affordable transport option, while at the same time easing traffic congestion.
"One of the best ways to reduce traffic is to work together with companies and organizations. We are honored to share this vision with Ayala Malls the 30th, not just in providing easily accessible and reliable transport options, but more importantly in promoting ridesharing to ease traffic congestion," said Uber Philippines General Manager Laurence Cua.
Available from 5pm to 9pm, shoppers can go to Ayala Malls The 30th through the following uberHOP routes:
Ayala Malls The 30th to The Landmark, Makati
Ayala Malls The 30th to High Street, 7th Ave
Net Quad, 31st Street to Ayala Malls The 30th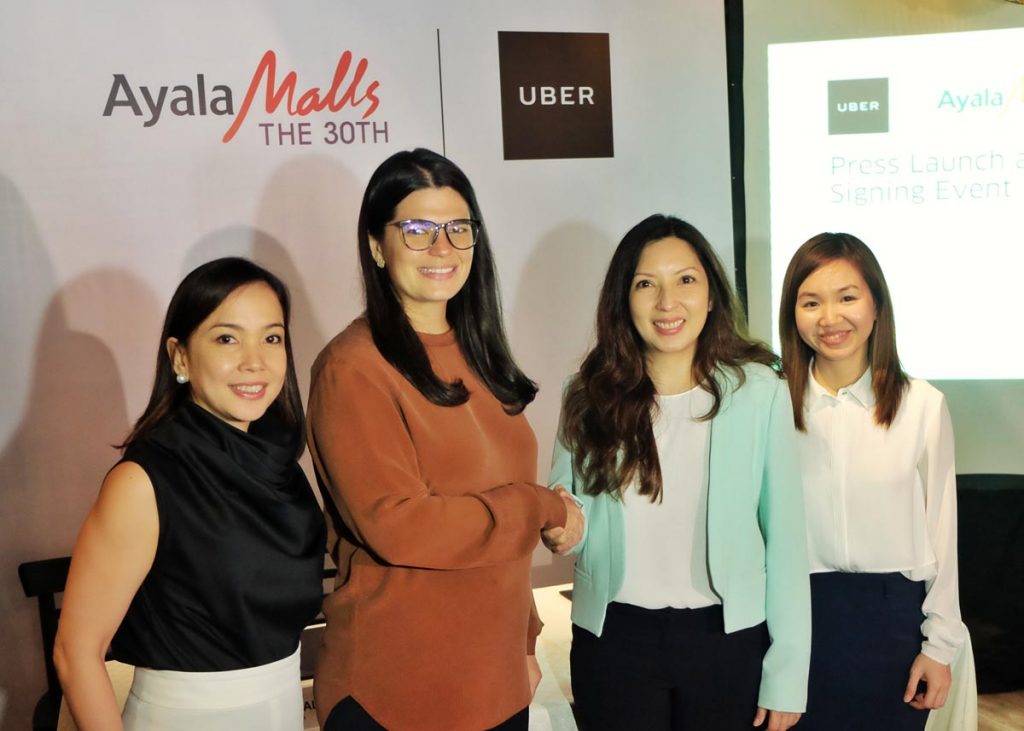 Caption: From Left to Right – AC Legarda, Area Head of Ayala Malls Group; Mariana Zobel de Ayala, General Manager, Ayala Malls the 30th; Cat Avelino, Communications Head, Uber PH; and Gella Lim, Partnership Head, Uber PH
For Ayala Malls The 30th, uberHOP's presence runs parallel with the vision of Ayala Malls' Easy Ride project. Advocating pedestrian and transit connectivity, Ayala Malls' Easy Ride provides shoppers convenient access to various modes of public transportation from any Ayala Mall. With the addition of uberHOP, mall-goers from neighboring cities of Makati and BGC now have more options effortlessly connect to Ayala Malls The 30th."We want to provide reliable transportation options for our shoppers, which is why we pursued this partnership with the world's leading ridesharing app, Uber. Through the uberHOP service, shoppers can easily get to and from Ayala Malls The 30th and other central business districts, with the peace of mind that they are safe and that they are conscientiously helping ease traffic in the metro by sharing a ride," added Ayala Malls The 30th General Manager Mariana Zobel de Ayala.
To know more about uberHOP, please visit http://t.uber.com/hopMNL.
ABOUT UBER
Uber is a technology platform that is evolving the way the world moves. By seamlessly connecting riders to drivers through our apps, we make cities more accessible, opening up more possibilities for riders and more business for drivers. From our founding in 2009 to our launches in over 500 cities today, Uber's rapidly expanding global presence continues to bring people and their cities closer. In the Philippines, Uber aims to help solve one of the biggest challenges being faced by cities in the metro — road congestion.
For more information please contact press@uber and cc Uber-PH@teamasia.com.
ABOUT AYALA MALLS THE 30TH
Located at the heart of Pasig and Ortigas, Ayala Malls The 30th is a multi-level lifestyle mall which houses four state-of-the-art cinemas, a supermarket and an outdoor convergence space. Exuding the warmth and familiarity of a neighborhood mall, Ayala Malls The 30th is your home away from home with its choice retail and dining options.
For more information, follow Ayala Malls The 30th on Facebook: @ayalamallsthe30th and on Instagram: @iloveayalamallsthe30th