Young Filipino marketing professional receives highest honor at top communications university abroad
TeamAsia's rising young leader, Bea Lim, received the President's Award, the highest level of academic achievement, at Emerson College this year. Lim, a Filipino native, is also graduating at the top American university dedicated to the study of communications with a masters in integrated marketing communications (IMC) and a 4.0 grade point average.
Currently the vice president for business development at TeamAsia, Lim intends to follow the footsteps of her mother, Monette Iturralde-Hamlin, the founder and president of the award-winning strategic marketing communications firm which pioneered and revolutionized events marketing and management in the Philippines. Lim began as the marketing director of the firm, and decided to continue her education with the intention of driving TeamAsia's world-class IMC practice with her progressive leadership and deep knowledge of international trends. She will rejoin TeamAsia as its managing director.
According to Assistant Professor Kristin Lieb at Emerson, Lim is "a brilliant, insightful, and consensus-building project manager, and an incredibly kind, generous person whose positive energy is simply infectious. She's a credit to our institution and will reflect the absolute best of Emerson College as she moves forward in her professional life."
"I am very honored and humbled that Emerson College values my work and contributions to both the academic field and the community," Lim said, "Being the only Filipino in the IMC class always pushed me to work harder and show how unique Filipino talent was. I am just very happy that this was appreciated by my mentors and peers from different parts of the world."
Lim is one of the key people who spearheaded My Dream in a Shoebox, an initiative between TeamAsia and the Information Technology and Business Process Association of the Philippines (IBPAP) to provide shoeboxes filled with school supplies to less fortunate children all over the country. The campaign, which has been running for four years, has made significant impact in the lives of the individual youth and institutions it has touched.
Her return to the Philippines is well awaited and anticipated by the firm and its international clientele as it promises revolutionary insights and strategies from the young, talented mind. Her presence is expected to reaffirm TeamAsia's vision to set the global standard for innovation in strategic marketing communications.
"Bea is, without a doubt, going to be a stellar marketing professional," said Emerson IMC graduate program director, LuAnn Reeb.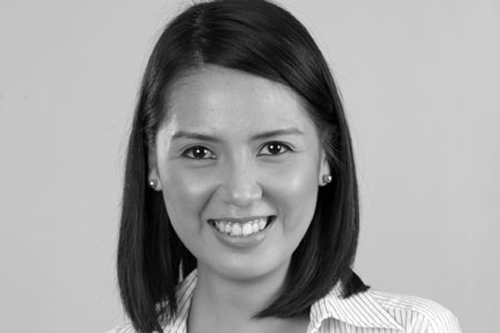 Bea Lim, TeamAsia's rising young leader, receives President's Award from Emerson College, the highest academic honor at the top US university. She completed her masters in integrated marketing communications (IMC) this year with a 4.0 grade point average.
About TeamAsia
TeamAsia is an award-winning strategic marketing communications firm that creates, develops and sustains visibility for place, corporate, and personal brands through effective, meaningful and compelling integrated marketing communication strategies. Its core businesses include design services; public relations, editorial and research, copywriting, and SEO services; media relations; stakeholder relations; event management; social marketing and digital campaign management; and web development. The agency also aims to educate through workshops and seminars primarily related to its core communications businesses. Visit www.teamasia.com to learn more.