Hong Kong's Cheung Chau Bun Festival starts April 22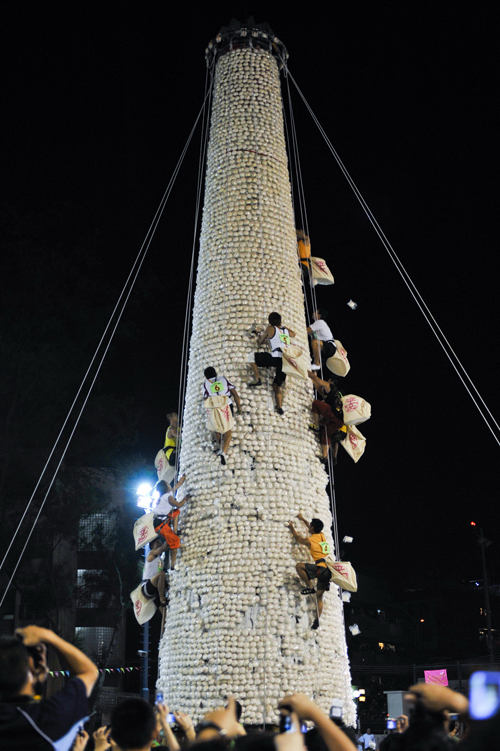 A series of vibrant cultural celebrations will greet tourists coming to Cheung Chau Island in Asia's world city this April as the island celebrates Cheung Chau Bun Festival, a colorful celebration held each year to thank the god Pak Tai for blessing and protecting Cheung Chau settlers.
The Bun Festival has been known worldwide for the Bun Scrambling competition, where contest participants climb a tower of buns and snatch as many buns as they can to win.
There's also the Piu Sik Parade, where children dressed as mythological or modern characters re-enact the practice of driving away evil spirits in old times. During the parade, they are suspended by a system of rods and wires to appear like they are floating through the air.
During the festival, visitors are welcome to buy 'lucky' buns bearing the Chinese character for 'peace' from Cheung Chau's local shops.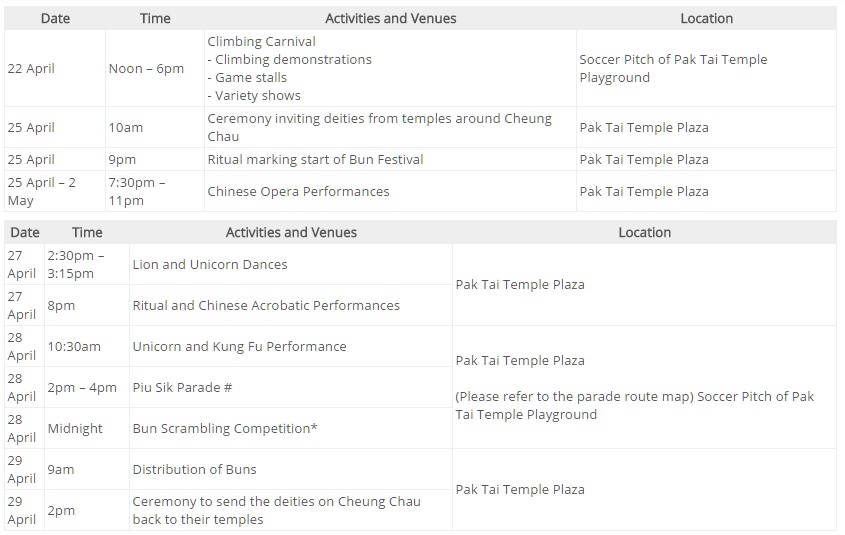 Remarks:
All activities are open to visitors for FREE.
# Piu Sik Parade is open to visitors for FREE.
*Complimentary admission tickets for Bun Scrambling Competition will be distributed at Pak She First Lane at 10pm, while stocks last.
For more information, visit www.discoverhongkong.com.
Get a glimpse of the Piu Sik or Floating Colors Parade that's part of the Cheung Chau Bun Festival by watching these Tiny Kung Fu Masters video!
http://www.discoverhongkong.com/culturalcelebrations/eng/video/tiny_kung_fu_masters.html
Join the fun of celebrating the Cheung Chau Bun Festival by downloading the Bun Stamping game!
http://itunes.apple.com/us/app/hk-cheung-chau-bun-festival/id336315995?mt=8