Our CSR
When we think of the future, what first comes to our minds are the youth, their education, and our environment. Every day, we witness poverty first hand in the street children, in the homeless, and in the declining surroundings.
Our ideal future is one with universal access to education, and a clean and healthy environment inspired by those who make sacrifices and strive for powerful and meaningful change.
My Dream in a Shoebox


The Information Technology and Business Process Association of the Philippines (IBPAP) and TeamAsia run an annual CSR campaign coined My Dream in a Shoebox, an initiative aimed towards the educational benefit of less fortunate children. Major donations in this annual Christmas campaign are school supplies packaged in gift-wrapped shoeboxes. Cash donations are also raised for the advancement of educational facilities used by the children. All these donations are given during Gift-Giving Days, where kids spend the day having fun, playing games and receiving gifts from 'Santa' himself.
My Dream in a Shoebox was first launched in 2009, when we partnered with industry sponsors and volunteers to reach out to 200 street children under the care of the Dynamic Teen Company (DTC), led by 2009 CNN Hero of the Year Efren Peñaflorida. The campaign has grown immensely since. By the 7th year of the campaign, we have collected and distributed over 106,298 boxes, built classrooms and donated computers to local public schools. Check out the project website if you wish to know how to help out.
Go to Website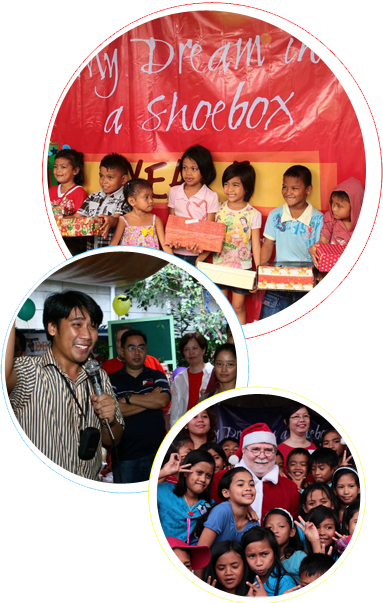 Green Conferencing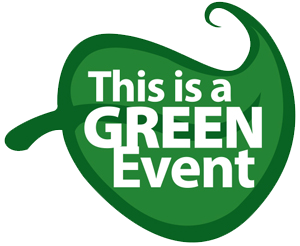 Our interest in the environment, nurtured by our membership in the League of Corporate Foundations, and particularly in the environment committee, has prompted us to practice greening not just in our office but in the events that we organize. We strive to reduce all waste in our meetings and events. We promote our events through digital media, a far cry from the thousands of direct mail invitations we would print and distribute in our early days of organizing meetings and conferences. Event registrations are online, and information is shared through event websites or on social media. Speaker presentations are posted on the website for participant downloading instead of printing and binding hard copies.
Integrity Initiative

Integrity Initiative is an effort to help the Philippines escape the vicious cycle of corruption that has not only exacerbated poverty but has also prevented the business from operating on a level playing field. Led by the Makati Business Club and the European Chamber of Commerce of the Philippines in 2009, the initiative calls for a collective action among ethical foreign and local business enterprises that are craving for fair market conditions. As envisioned, the initiative will benefit all market participants willing to undertake a business culture changing process that will revolutionize how companies do business in the Philippines.
TeamAsia, as one of the signatories of the Integrity Pledge, is committed to upholding the highest standards of ethics in all its business transactions. TeamAsia believes that securing profit at the expense of integrity is an unacceptable and unsustainable way of conducting business. TeamAsia expresses its commitment by adopting the Unified Code of Conduct for Business (UCCB), and it aims to continuously practice and promote honesty, transparency and fairness in doing business by adhering to this code.
The Little Things
We do both proactive and responsive CSR by using social media, mobile apps, and radio ads to promote advocacy campaigns such as Plant a Tree, Revive the Pasig River, Tubig Ginto, Earth Day Ten Tips, and Red Cross Blood Donations as well as gather help for disaster relief.