New, upscale HK restaurants to try
For many a traveler, Hong Kong is known for its world-famous attractions such as Ocean Park, Hong Kong Disneyland, Ngong Ping 360, and The Peak. While Hong Kong undoubtedly has some of the most attractive tourist spots, there's a lot more that the Asia's world city can offer to both seasoned and first-time travelers.
Check out these new locations that may surprise you with a Hong Kong experience you will never forget: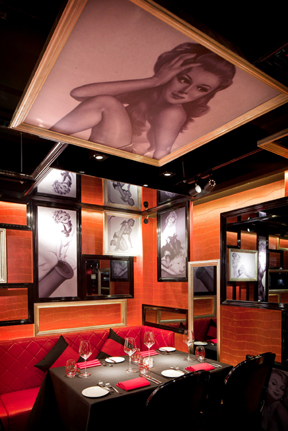 Strip House by Harlan Goldstein, Lan Kwai Fong – New York's sexy and sophisticated dining style has made its way to Hong Kong with the newly-opened steakhouse at 5/F Grand Progress Building, No. 15-16, Lan Kwai Fong, Central. Reliving the era of Al Capone, Marilyn Monroe, pin-up girls, and the melodies of Dean Martin, Frank Sinatra, and Sammy Davis, this 1940s-inspired restaurant by renowned celebrity chef Harlan Goldstein serves sinfully delicious charcoal-grilled steaks with tempting sidekicks. You also get to choose from the playful drinks list, featuring items like the "panty dropper" and the "pole dancer." For more details, check out www.striphousehongkong.com.
The View 62 by Paco Roncero in Wan Chai – As new and exciting as this recently opened restaurant is the cuisine it offers to Hong Kong residents and travelers who are always ready to try out something new. Owned by world-renowned Spanish chef Paco Roncero, The View 62 serves up nouvelle cuisine—a menu characterized by lighter, fresher dishes with greater emphasis on presentation. Located at the top of Wan Chai's iconic Hopewell Centre, The View 62 perfectly complements its nouvelle gastronomic offerings with the amazing view of the Hong Kong skyline. The View 62 is located at 62/F, Hopewell Centre, 183 Queen's Road East in Wan Chai. For more details, check out www.view62.com.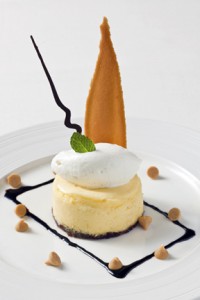 AMMO at Asia Society Hong Kong Centre, Admiralty, HK – If you're into historical places, then you surely are getting the familiar chills when you visit AMMO located at 9 Justice Drive, Admiralty. Built in the 19th century, AMMO is a former explosive magazine compound that was converted into a restaurant. While its history practically explains the name AMMO (a slang term for ammunition), the name also stands for Asia, Modern, Museum and Original. The restaurant's interior by designer Joyce Wang features heavy use of copper to preserve the original feel of the building, locked and loaded by a modern Asian- and Mediterranean-inspired menu. Visit http://asiasociety.org/hong-kong for more information.
Please click here to read the original article.