Pia fought for Miss Universe to happen here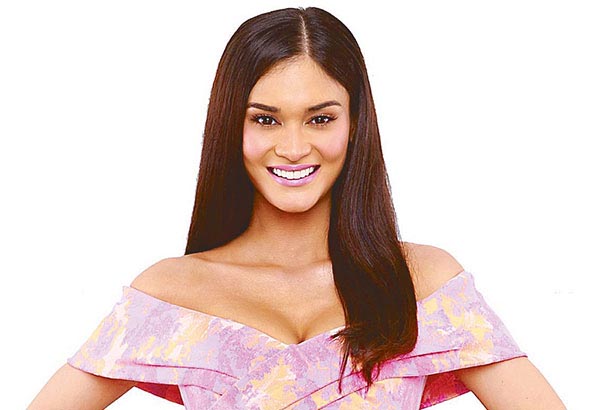 Reigning Miss Universe Pia Wurtzbach will be featured on etc's Journey to the Crown: A Celebration of Beauty, which airs Sunday nights at 7:30
MANILA, Philippines – Reigning Miss Universe Pia Wurtzbach is all set to pass on the crown to her successor in her home country no less on Jan. 30, 2017.
"I'm just really grateful that the pageant is finally happening," Pia said during the Miss Universe kick-off party featuring candidates from the US and Asia-Pacific at the Conrad Manila on Saturday night.
"It would be really great if I can finally have a proper walk onstage," she added in jest, recalling Steve Harvey's oops moment when the pageant host initially declared Miss Colombia as the winner and not Pia. (Harvey, Pia confirmed, will be back as host of the Miss U coronation in Manila).
The STAR also had an exclusive interview with the 27-year-old beauty queen, and there's no hiding her happiness to have been of help in ensuring that Miss U will be staged here — for the third time. The first one was held in 1974 at the Folk Arts Theater and then in 1994 at the Philippine International Convention Center (PICC).
"I think it's a great way to end my reign, to do the Miss Universe pageant here in the Philippines. I've been very vocal of the possibility of having it here. It started with an idea a few months ago and I told the Miss U Organization about it, like what if I just mention it to the media? You know, mention that it would be great to have the competition here, and if we could get the help of everybody, get them involved, maybe we can make that happen," Pia told The STAR on the sidelines of her shoot for etc's latest show airing Sunday nights at 7:30, titled Journey to the Crown: A Celebration of Beauty (hosted by 2010 Miss Universe fourth runner-up Venus Raj and 2011 Miss Universe third runner-up Shamcey Supsup-Lee.)
"We were able to connect with the right people. Everybody's worked hard to make it happen. Now that I'm reaching the end of my reign, it's bittersweet because it was a long time…it took a long time for me to get here but at least I get to end it — in the most beautiful way I can think of."
There were reports that it almost didn't materialize though. "I think the reason why people thought it wasn't going to happen was because there wasn't an official announcement yet and everybody was waiting in anticipation. But I had no doubts that it was going to happen because being in Miss Universe myself, I get to see first hand how hard they've worked, what's happening and who's really involved. (And) I really fought for it, yes!"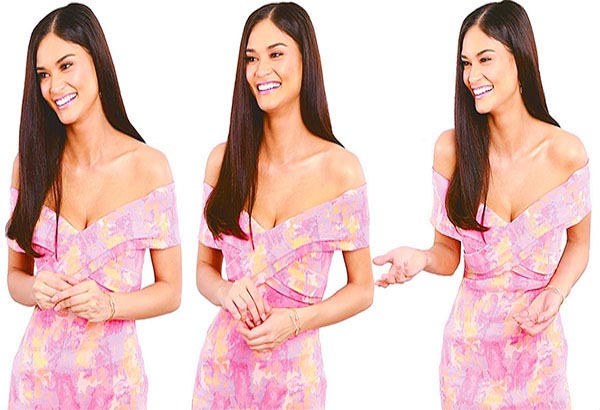 'I'm very excited for what's going to happen (after my reign). Now that I look back on it, I think everything happened for a reason. I joined Miss Philippines three times for a reason. I won Miss Universe for a reason. Now, everything is coming full circle.'
Asked how it feels that her reign is about to conclude in less than two months from now, Pia shared, "I've come to terms that it's time to give a chance to a new girl — for her to experience what I've experienced. I know that it was amazing, it was more than what I expected it to be, and I'm sure it's going to be the same thing for her."
According to Pia, what she'll sorely miss are the people she has worked with for almost a year now. "I'll miss New York. I'll miss the organization. Not really the attention, the social media, the interviews, getting glammed up and all that, it's really more of the people I work with every day because they're family now. Can you imagine after one (coronation) night I have to go back to my real family? That's the bittersweet part of it."
Meanwhile, Pia will be the focus of the final episode of Journey to the Crown, a series that's more than just about beauty queens and contests. "I think a lot of women will be able to relate to it because of the struggles, the ups and downs… There's really a lot of challenges involved that viewers would be able to relate to."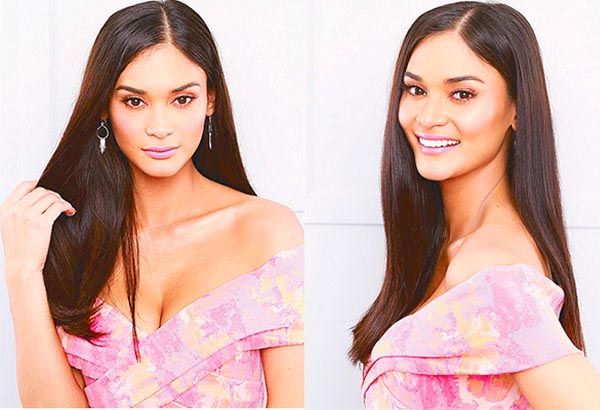 Photos courtesy of Solar Entertainment'
If she were to sum up her own journey to the crown, she would say, "Unpredictable (laughs). Full of surprises, definitely! But all good and I'm very excited for what's going to happen. Now that I look back on it, I think everything happened for a reason. I joined Miss Philippines three times for a reason. I won Miss Universe this year for a reason. Now, everything is coming full circle."
When asked about the challenges of being Miss U that viewers, pageant fans or social media followers hardly get to see, Pia said, "I guess one of the hardest parts of the reign that people don't really see is that there's so much thought put into each event I do, each activity, each appearance, hindi kasi siya basta-basta that I jump in front of the camera and start saying things.
"We have to review it, think about it, we have to take the endorsements in consideration, the venue in consideration, the people around us, I think that's the hard part. It's just being aware and mindful of the right place, and the right time to do certain jobs or certain things as Miss Universe because if you do it the right way, you do the job the right way."
What tips can she give to the next Miss U queen? "It will really test you. There are going to be moments where you'll really be working and barely have any time to sleep but you can't doubt the reason you're there. I've never doubted, not one second of my reign (did I think) bakit ko ba ginagawa to? Never! Even when I'm very sick and tired, I fight through everything, the shoots, the appearances. I've never missed a day of work."
As for the Philippine bet to this year's Miss U Maxine Medina, Pia offered some encouraging words: "Malaking advantage na nga na dito gagawin ang pageant so I think she should not pressure herself too much. Sakit ko din yan nung sumali ako, naku sa Vegas ako, mag-isa lang ako, walang mag-ga-guide sa kin, pero nasa Pilipinas siya (Maxine) swerte siya, di na siya gagalaw."
What's next for Pia after Miss U? She's already thinking of a possible return to show business. "Everyone knows I'm from showbiz. Most probably I'm going back to doing that because I'm used to it and I already started it so why not?"
She continued, "I can't really imagine myself not continuing what I'm doing with regards to my charities and being in front of the camera. I really enjoy it! Siguro kung di na ako Miss U, hosting or acting, I'm open to it. Let's just see."
If there's one lesson that readers can glean from her story, Pia said it is to discover and go for what makes you happy.
"Siguro, isang natutunan ko as a Miss Universe, ano ba talaga ang nagpapasaya sa akin, because you would think someone like who's already Miss Universe, she's got everything she needs, she's happy, nothing to complain anymore, nothing to worry about anymore, I still have these moments, ano ba talaga nagpapasaya sa akin? I've worked so long and so hard to come here, that nagkaroon na ako ng mentality na as long as other people are happy, I'm happy.
"But what makes me happy, that's what Paula (Shugart, president of the Miss U Organiztion) asks me all the time: 'Pia, what do you want? What makes you happy?' At dun ako napapaisip, oo nga no? So I guess that's the lesson I can share with others, whatever you're going through, whether you're already successful, or struggling or still getting there, who are you doing it for and why?
"Mahirap (sagutin) yun, that's a very simple question, but it's hard to find the most authentic answer for it because we're all a work in progress. Even if you're Miss Universe already, there's still a lot to learn, I don't think that I'm at my best right now, I could be better next year."
Source: http://www.philstar.com/entertainment/2016/12/12/1652520/pia-fought-miss-universe-happen-here