Spreading Joy all over the World @ Harbour City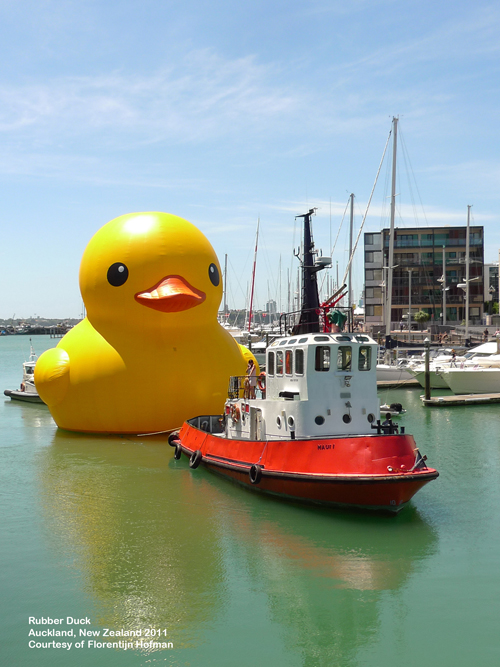 Harbour City, in collaboration with Hong Kong-based creative studio AllRightsReserved, has invited internationally acclaimed Dutch conceptual artist Florentijn Hofman to exhibit his classic masterpiece – the gigantic inflatable "Rubber Duck" in Hong Kong on May 2 to June 9.
The 16.5-meter-high "Rubber Duck" will travel to Greater China for the very first time and be on display at Ocean Terminal, Harbour City for local residents and visitors from across the globe. Since 2007, "Rubber Duck" has been traveling to 10 countries and 12 cities, including Osaka, Sydney, Sao Paulo, Amsterdam and many more.
With Victoria Harbour as its giant bathtub, the 16.5-meter high "Rubber Duck" is literally the first Hong Kong maritime art exhibition. The floating art piece will make a unique contrast with the surrounding environment providing audiences with abundant photo-taking opportunities.
Inspired by the soft yellow bath time toy, "Rubber Duck" is a symbol of joy and happiness conjuring up childhood memories and nostalgic narratives, irrespective of age and race.
Spreading joy further around the city, the exhibition will extend from Victoria Harbour to the Ocean Terminal Forecourt, Harbour City, as well as Gallery by the Harbour. Gallery by the Harbour will organize a "Rubber Duck" Photo Exhibition to demonstrate all the places visited by the "Rubber Duck" over the years. Audiences can learn more about different major cities and their customs by tracing the footprints left by "Rubber Duck" during his joy-spreading world journey.
About "Rubber Duck"
"Rubber Duck knows no frontiers; it doesn't discriminate and doesn't have a political connotation", said Hofman of his work. "The friendly, floating Rubber Duck has healing properties: it can relieve tensions as well as define them. The Rubber Duck is soft, friendly and suitable for all ages". Rubber Duck connects people from all around the world with their childhood memories.  Its mission is to provide a joyful interruption to people's daily routine. Hofman hopes the lovely Rubber Duck will put a smile on the faces of all passers-by and bring out positive sensations as it travels from city to city.