Feeding the need for a sustainable livelihood
Manila, Philippines — Global Academy partnered with ABS-CBN Foundation Inc. and Chef Him Uy de Baron to train the people of Estero de Santibañez in Manila in creating a sustainable livelihood through their street food project.
After the successful rehabilitation of the estero through the Kapit Bisig Para sa Ilog Pasig (KBPIP) project, Global Academy helped provide the community with recipes they can prepare and sell to generate income. The demo and hands-on training not only taught the project participants of the community how to cook delicious meals, but also provided them with the financial knowledge they need to ensure reliable returns.
"Global Academy believes in taking part in the betterment of our nation and its impoverished communities.," said Global Academy founder and president, Benny Ledesma, Jr. "As a culinary school, we had a responsibility to extend our expertise to provide what we do best: cooking training."
On October 18, Global Academy opened up their branch at Timog as Chef Brando, the institution's business development manager and instructor, took charge in demonstrating a pancit and soup recipe. Other chefs include Chef Edward Bugia of Pino who taught frying; Chef JA Ventura who taught grilling; and Chefs Francis Rodriguez and Kristine Ondo of Raintree Restaurants who taught rice and merienda, and dessert, respectively.
The participants from Estero de Santibañez had their turn at cooking the next day and received their training in the calculation of their expenses and income as they taste-tested their own meals. They will be receiving their certificates this November at the estero as they open up their food stalls.
"Global Academy hopes to continue giving back to the community as part of our corporate social responsibility," added Ledesma.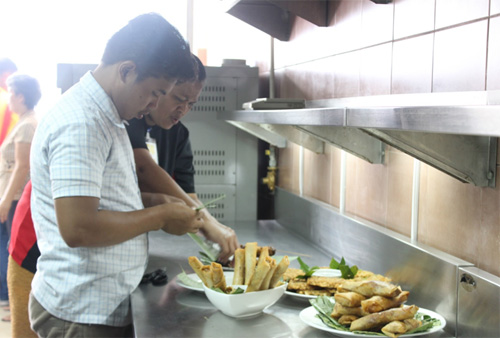 Participants from Estero de Santibañez Street Food Project apply what they learned at the Global Academy culinary training.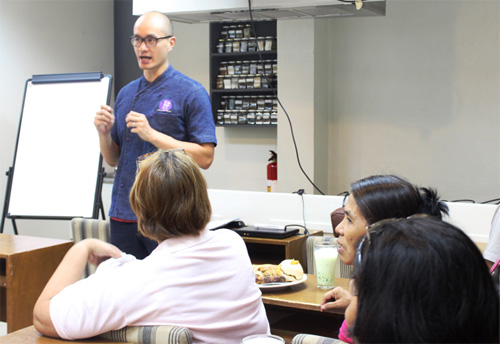 Chef Him Uy de Baron discusses the value of budgeting for Estero de Santibañez Street Food Project at Global Academy.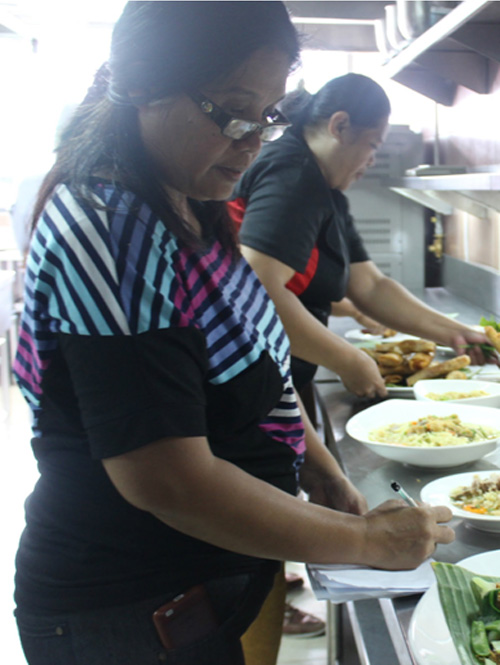 Estero de Santibañez Street Food Project participant takes notes at the Global Academy culinary training.
About Global Academy
Global Academy is an award-winning culinary academy recognized for its world-class excellence and competitiveness. The academy offers professional courses for aspiring chefs, pastry chefs and hospitality professionals for affordable tuition fees. As the first culinary school in the Philippines recognized by the World Association of Chefs Societies (WACS), Global Academy is distinguished for its quality education and unmatched culinary standards. For more information, visit http://globalacademyph.com.