QBE Has One of 100 Most Influential Filipina Women in the World
Manila, Philippines – Karen Batungbacal of QBE Group Shared Services Centre (GSSC) has been named one of the 100 Most Influential Filipina Women in the World this year by The Filipina Women's Network (FWN) for her pioneering work in the call centre and outsourcing industry.
She was bestowed with this recognition at the recently concluded Filipina Leadership Global Summit held at the Shangri-la Hotel in Makati City.
Batungbacal, Executive General Manager of QBE GSSC, was recognized under the Founder and Pioneer category, particularly for her contribution to promoting the Business Process Outsourcing (BPO) industry of the Philippines. This award honours Filipinas in their capacity as leaders of different organizations and business sectors that they helped start, build, or significantly grow.
Batungbacal once dreamt of a career working for NASA. "I was in the US, studying for a doctoral degree in Chemical Engineering. But I realized that I'd rather work with people than be in a laboratory," she shared. She then took a job at a shipping company in New Jersey as a customer service representative. She had no inkling that this would be the beginning of her career in customer service.
When she returned to the Philippines, she worked for different organizations such as APL, Citibank, Lopez Group of Companies (which was one of the pioneers in the BPO space leading such firms as  C-Cube), ICT Group, and JP Morgan & Chase Company before joining QBE's GSSC. She also co-founded the Information Technology and Business Process Association of the Philippines (IBPAP, formerly known as Business Process Association of the Philippines or BPAP) and was its first President up to 2006.
"I did not intend to get to where I am today," said Batungbacal, "but I am thankful that I have found my life work in the BPO industry. This gave me the opportunity to help our country by creating thousands of jobs, improving lives, and bringing worldwide recognition of the power and world class capability of the Filipino business professional."
Batungbacal, who describes herself as family-oriented, nationalistic, passionately committed to the Filipino knowledge professional, is one of the select group of Filipina women from 15 different countries nominated for this year's award. Qualified nominees were selected based on the size and scope of their positions, influence in their industries and communities, as well as board affiliations and leadership roles, and commitment to mentoring next generation Filipina global leaders.
The 100 Most Influential Filipina Women in the World Award recognizes women of Philippine ancestry who are influencing the face of leadership in the global workplace, having reached status for outstanding work in their respective fields, and are recognized for their achievements and contributions to society, mentorship, and legacy. It is organized by the Filipina Women's Network, a San Francisco-based non-profit professional association for women of Philippine ancestry committed to improving the status of Filipina women worldwide.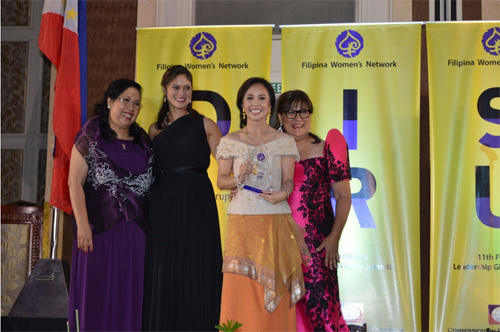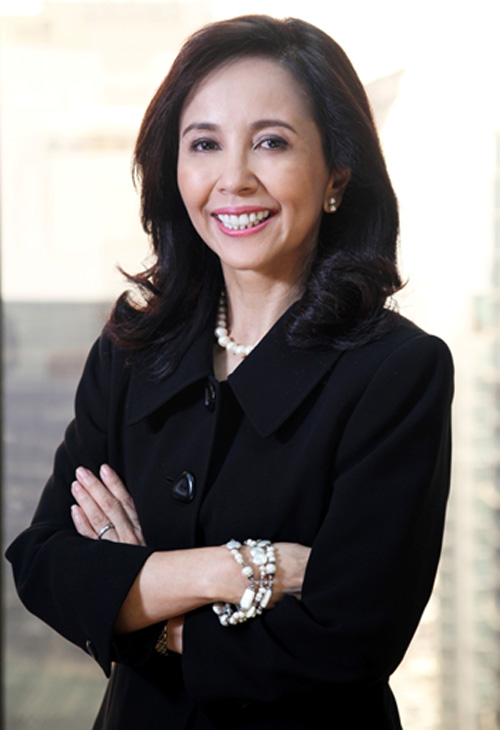 About QBE
QBE Group Shared Services Limited – Philippine Branch (QBE GSSC) is part of QBE Insurance Group Limited, one of the top 20 insurers and reinsurers worldwide. Headquartered in Sydney, Australia, QBE employs more than 17,000 people and operates out of 42 countries around the globe, with a presence in every key insurance market.
QBE GSSC, established January of 2013 and with offices in Manila and Cebu, provides a range of captive services to QBE's global operations. A separate QBE entity in the Philippines, QBE Seaboard Insurance (Philippines) Inc., belonging to the Asia Pacific division of QBE Insurance Group provides commercial insurance solutions to the Philippine market since 1999.