Leaving a big impression with less carbon footprint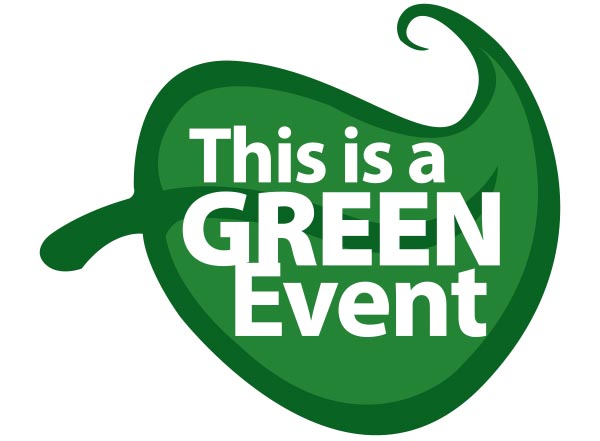 Campaigning for environmental sustainability in the events management industry
In the last few decades, rapid urban modernization has caused a spike in human industrial activities and thus, an increase in consumption of natural resources. As a result of thoughtless and unrestrained use, non-renewable resources such as crude oil and natural gas are soon to be depleted and renewable resources such as water, timber, and energy have not been sustainably managed to overcome usage and consumption. These abuses by man have affected the biodiversity and the habitability of the Earth. In response to this, numerous efforts have been made by both public and private entities to ensure the responsible use of natural resources.
With this same vision, integrated marketing communications firm TeamAsia has taken the pioneering effort to ensure green practices in daily office tasks and applies it to all the events they organize and manage. In 2016, TeamAsia took the advocacy further by successfully receiving accreditation for the Green Conferencing logo. TeamAsia received permission to use the logo as their trademark from the Intellectual Property Office of the Philippines last January 19, 2017. With this seal, the agency seeks to drive a campaign for environmental sustainability among corporations, understanding the influence that organizations have, not only on individuals, but also on industries at large.
The Green Conferencing logo was first used by TeamAsia in 2010 when they organized the League of Corporate Foundations' (LCF) annual CSR Expo. Since then, TeamAsia has been making sure that they do not negatively impact the environment when organizing their events. They do this by minimizing the use of paper and maximizing the use of digital media like websites, social media, and mobile applications for various event material such as promotions, invites, registration, and announcements. Speaker presentations are also uploaded on the event websites they create, available at anytime for participants instead of wasting paper by printing hundreds or sometimes even thousands of hard copies. Moreover, shuttle services are offered to minimize the consumption of renewable energy from the use of multiple vehicles.
TeamAsia similarly upholds environmentally sustainable practices in their day to day operations. This year, they are launching Project Live, an internal campaign which aims to reinforce their efforts at minimizing their carbon footprint. Their new office in Alabang follows an open floor plan surrounded by wide windows which help in making the most of natural light. Artificial light sources on the other hand are all LED, helping reduce their overall energy consumption. They also do collaborative work almost paperless. Aside from reusing paper, TeamAsia also uses Google services for their business e-mail, enabling their employees to accomplish tasks together online, with most of their files stored on the cloud. This minimizes not only the use of paper but also the use of hardware, which consumes energy and later on becomes e-waste.
"TeamAsia believes in responsible and sustainable business practices. Our interest in protecting the environment has driven us to practice greening ourselves and influence the organizations that we work with. This is the purpose of the Green Conferencing logo." said Monette Iturralde- Hamlin, founder and CEO of TeamAsia.
The Green Conferencing logo is an evergreen leaf outlined by forest green shade with white text marking "This is a GREEN Event." This logo will be used in TeamAsia's events and endeavors for the year.
About TeamAsia
TeamAsia is an award-winning strategic marketing communications firm that develops place, corporate, and personal brand strategies, creative concepts, and marketing communications programs and campaigns incorporating events, public relations, and online marketing tools for its clients. Its core businesses include design services; public relations, editorial, copywriting, and SEO services; media relations; event management; online campaign management; and web development. The agency also offers workshops and seminars primarily related to its core communications businesses.