It may be more fun in the Philippines, but it's more buns in HK!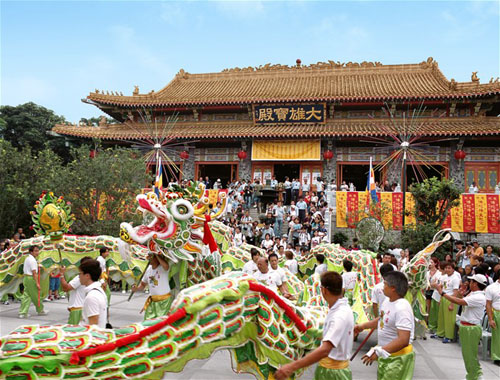 Even Spiderman may find this challenging. Thousands of people gathered on a small island called Cheung Chau, to witness a race that is uniquely Hong Kong. By midnight, the spotlight fell on a 14-meter-tall bamboo tower covered by 9,000 buns, with a dozen competitors climbing up to the top and grabbing as many buns as they can. This bun snatching competition is rooted in the belief that the buns on the tower bring good luck and whoever grabs the most gets the best fortune.
The exciting bun scrambling competition is only part of the annual Cheung Chau Bun Festival, one of the world's 'Top 10 Quirky Local Festivals' named by Time.com. Every year, the inhabitants of Cheung Chau get busy making paper mache effigies of deities, preparing costumes and baking buns in preparation for the festival that is listed on China's list of intangible cultural heritage.
Another highlight of the festival is a parade where children dressed up as gods and deities are held up on stilts. The parade, also known as the piu sik, features colourful floats with different themes, usually adopted from some hot topics in the Hong Kong community. Each float consists of two kids, each weighing no more than 18 kilogram, with one positioned above the other. The two child performers are connected by a rod which is decorated with a number of items to symbolize the connection between the characters they represent.