A streetwise idea turned into a worldwide success
Game developer Erick Garayblas 'takes it to the street' to capture foreign markets
(Manila, Philippines, May 28, 2013) — The world now enjoys Filipino street food, albeit online. They've become familiar of our very own kwek-kwek and fish balls, thanks to Streetfood Tycoon and Filipino game developer Erick Garayblas.
Garayblas is the proud creator of Streetfood Tycoon, a flash game available for both iOS and Android devices. The game has been downloaded over four million times worldwide, of which around one million were from the Philippines.
The game is for people who want more as it is very addictive. Players often request for more cart upgrades and "celebrity" customers. No wonder the game was recognized for its excellent graphics, design, and function at the third Philippine Game Development Festival (PGDF) sponsored by the Game Developers Association of the Philippines (GDAP). Streetfood Tycoon won the Cultural Award and Best Handheld/Mobile Game.
Garayblas is the founder of Kuyi Mobile, one of the top independent game developer companies in the Philippines. Focused on value-added mobile games that promote Filipino talent, Kuyi Mobile seeks to not promote violence in its games.
When Garayblas first developed the prototype for Streetfood Tycoon, people seemed to enjoy the concept of the game. The idea for the game stemmed from his desire to set up a food cart business, although the business never took off the drawing board. Instead, Garayblas adopted the model of popular tycoon simulation games and added a touch of Filipino culture.
"It became popular in places like Thailand and China, where people understood street food," said Garayblas. "I also made sure to include fries and corn dogs on the menu to appeal to the US and other foreign markets as well."
Unlocking "celebrity" customers is one of its most popular features. Gamers enjoy Garayblas' spoofs of local celebrities like Manny Pacquiao, Vice Ganda and President Noynoy Aquino as well as international celebrities like Lady Gaga, Justin Bieber, Katy Perry, and Korean pop superstar Psy.
The original Streetfood Tycoon took about six months of development before it was released. The sequel came out faster because Garayblas was able to outsource the graphic designing to other artists. Garayblas still did majority of the work, including the graphics for the original game.
The game did not generate revenues right away, but after the promotions and reviews it garnered from social media platforms, Garayblas gained national and international exposure for Streetfood Tycoon.
Game development in the Philippines
According to Garayblas, the development of a casual or mobile game may take up to four months, while a more complex role-playing game (RPG) may six months to a year to develop and at least a team of four.
"Casual games are the type of games that you can play anytime and anywhere. RPG games have a more complex story line and take longer to finish," explained Garayblas.
Moreover, increasing sales of iOS and Android devices provided the gaming industry with a whole new platform. Smart devices have a better capacity for more complex mobile gaming compared to feature phones. According to a study by Ovum, the digital games market will more than double, and by 2016 the game development industry is expected to earn approximately US$30 billion in Asia-Pacific region.
Careers in game development
Launching a career in this industry is tough. According to Garayblas, game development is heavy on mathematics, physics, and logic. Careers in game development include Java developers, iOS, Android, and C++ developers, PHP and MySQL developers, and Actionscript developers, which require a background in computer science, information technology (IT), science or mathematics.
With over thousands upon thousands of applications available on app stores, it is also quite a challenge to get noticed. "You can never really be 100 percent sure that a game is going to be successful. The developers of Angry Birds and Temple Run didn't know that their games were going to be as popular as they are," Garayblas said.
"Aspiring game developers should always try to find opportunities to collaborate, especially with veterans," he added. "The experience will not only refine their technical skills, but it will also help them better understand the business aspect of game development."
Skills set required of a game developer includes being able to perform character design, game programming, application programming for use in games (such as the creation of chat application for online games), user interface design, motion capture services, game art and animation, voice dubbing and sound production, game porting (translation of existing games into other language formats or into other platforms), game testing, and gamer community support.
An alternative for those who are interested in working in game development without a background in computer science or IT is to get into game design. A game designer is different from a programmer or an artist. Before a game is built, something called a game design document must first be produced. The game designer will have to be very familiar with games and be able to write really well. Other careers that are important in the industry include artists, sound engineers and producers.
About the Information Technology and Business Process Association of the Philippines (IBPAP)
The Information Technology and Business Process Association of the Philippines (IBPAP) is the enabling association for the information technology and business process management (IT-BPM) and global in-house center (GIC) industry in the Philippines. IBPAP serves as the one-stop information and advocacy gateway for the industry. With approximately 300 industry and support-industry members, including five associations—the Animation Council of the Philippines, Inc., Contact Center Association of the Philippines, Game Developers Association of the Philippines, Healthcare Information Management Outsourcing Association of the Philippines, and Philippine Software Industry Association—IBPAP plays a pivotal role in sustaining rapid growth of the IT-BPM and GIC industry by working to ensure an enduring supply of high-quality labor, supporting service innovation, and providing country visibility.
IBPAP assists investors in setting up operations easily and quickly in the Philippines. Relevant research, introductions to key government and industry officials, and a series of briefings at each step of the investment process ensure a seamless development process. On-going support is provided through a wide variety of initiatives, including programs for HR development, business development, and on-going knowledge sharing and networking opportunities.
About the Game Developers Association of the Philippines (GDAP)
Established in 2007, the Game Developers Association of the Philippines (GDAP) is a leading trade association in the Philippines that represents and promotes the country's game development industry. Its members create and publish interactive games and entertainment content for various platforms. GDAP is supported by various affiliate member organizations including schools and universities, game talent agencies, publishers, as well as retailers, all of whom play key roles in the country's thriving game industry. GDAP is a member of the Business Processing Association of the Philippines.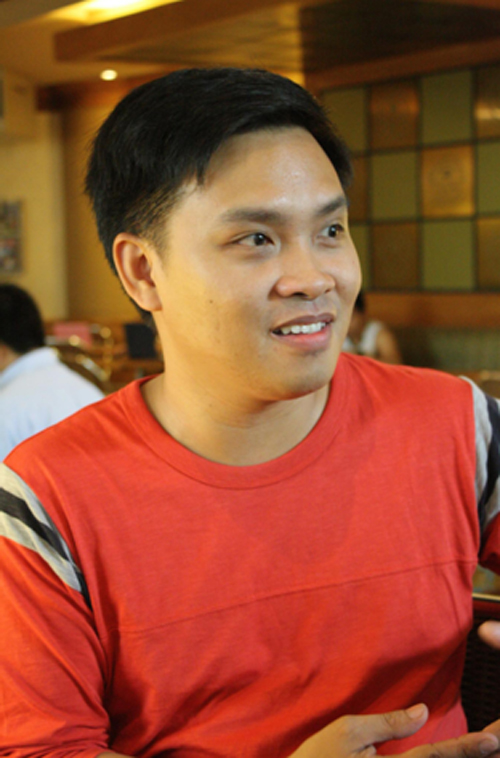 Erick Garayblas did not imagine becoming one of the more successful game developers in the Philippines. Streetfood Tycoon, the award-winning game he developed, has become a worldwide success.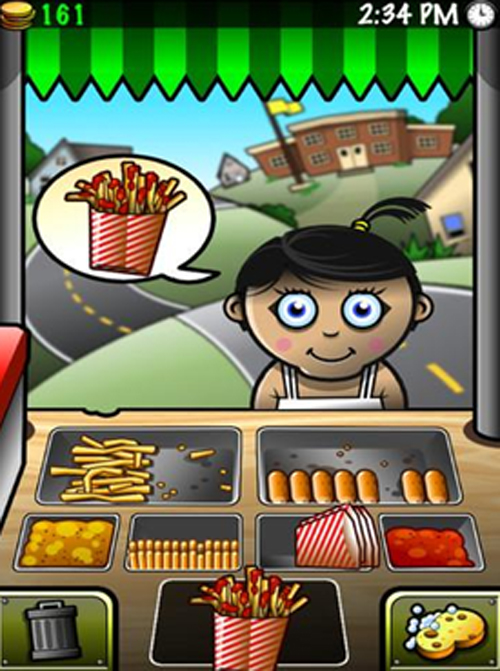 Streetfood Tycoon