3 lessons from being an SM scholar
A scholarship not only provides access to education, but also enables the potential of the scholar. Jeffrey Noarin, a junior Education student at Tarlac State University, believes his decision to pursue college set him off to an entirely different journey, one he couldn't have started if not for his scholarship.
Jeffrey, 18, is the youngest in a brood of four and stood out as an achiever in his family. While his parents and elder siblings decided to work after elementary or high school, Jeffrey graduated with honors and was intent on continuing his studies.
Financing his dream, however, became a challenge. His father is a truck driver and his mother stays at home to take care of three grandkids. Two of Jeffrey's elder siblings are working as a domestic helper and service crew in Dubai and Qatar, respectively. "Because of my achievements in school, my parents said they would persevere more so they could send me to college. But I understood that was no easy task," Jeffrey says.
His best bet was to be a scholar of the SM College Scholarship Program. Offered by SM Foundation Inc. (SMFI), the program enables bright underprivileged students to attend college with free tuition, miscellaneous school fees, and a monthly stipend.
He recalls, "Before graduation, my teacher advised me and a few others to apply for the SM College Scholarship Program. Two of us tried but I was the only one accepted. I couldn't be happier the day I found out." Three years since his first step to a more promising future, he has learned three core lessons that have helped him be the person he wants to be.
Lesson 1: You make your own choices.
Jeffrey's choices were rooted from an ambition: first, get a college diploma. The socioeconomic state of his family wasn't a wall he couldn't penetrate. "I figured it'd be better that I try all my options, rather than just follow what is already there, which means working immediately after high school, and then regret later on that I didn't chase after my dreams," he says.
The news of his acceptance to the scholarship was a big leap not just for himself, but also for his family. Jeffrey consults with his family and friends as he decides his next step but ultimately, his actions are guided by his goals and motivations.
Lesson 2: Discipline does wonders.
"One great thing about being an SM scholar is that when people find out, they are awed and we feel unique," says Jeffrey. But that doesn't mean it's easy being one. SM scholars are expected to maintain a grade of 2.5 for all subjects. For someone who is as carefree as Jeffrey, this means exams and papers are to be taken extra seriously.
SM scholars are also given the opportunity to work at SM Supermalls during vacations. "I haven't been able to grab this opportunity yet because of summer classes, but I believe this experience will teach me to be more disciplined as we'll get to be immersed in the service industry. Of course it will also help augment the family income."
Lesson 3: Pay it forward.
At the end of the day, Jeffrey thinks it isn't always about him. "I owe it to SMFI for helping me through college, and I will repay it to my family, who trusted and believed in my potential, and accepted me and my decisions," he said.
When Jeffrey was choosing his course, he weighed his potential in Information Technology (IT) and Education. The latter prevailed because he wants to bring out the best in people through learning. "As a scholar, I have learned to value my opportunity for higher education. I know teachers have a tremendous influence over people, and I hope to channel my knowledge into something that will benefit our brothers and sisters," he shares.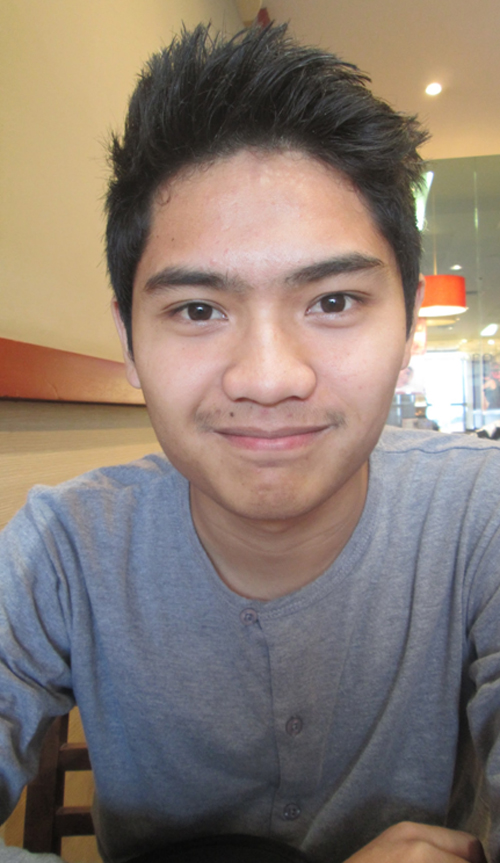 SM scholar Jeffrey Noarin
About SM Foundation, Inc.
SM Foundation is the socio-civic arm of the SM Group of Companies through which it helps the less fortunate in the communities it serves. The Foundation has four areas of advocacy: education through scholarship programs and donation of school buildings; health through medical missions, mobile clinics, and establishment of wellness and health centers; livelihood and community development; and the conduct of relief operations to victims of calamities. The Foundation intends to serve more communities as SM builds more malls around the country.