Collabera executive Mehul Shah sees business' potential in PH
(Manila, Philippines, February 6, 2014) — In 2005, Mehul Shah developed a business process outsourcing (BPO) unit in India from scratch. He single-handedly managed the whole operations. Today, Shah is the Managing Director of Collabera, an end-to-end information technology services and solutions provider. Nine years after it was established, Collabera's unit in India now employs 3,700 people.
A forward thinker, Shah observed that the world is moving to the east as far as service industry is concerned. In the "Top 100 Outsourcing Destinations for 2014," Tholons listed Manila as the second most important place for BPO next to Bangalore in India. Seeing the Philippines' potential, Shah decided to set up a business center in the country two years ago.
Shah is expecting a steady growth in the Philippine economy with increasing levels of foreign direct investment, booming eco-tourism, and a thriving property market. The rapidly growing outsourcing industry also continues to grow both in size and complexity of services offered. According to him, this says a lot about the future of job markets both in IT as well as in the non-IT side of staffing.
Collabera Philippines: Moving up the value chain
Shah is confident that despite challenges in business and operations, Collabera Philippines will stay on track. Under his leadership, Collabera Philippines achieved a run rate of over P50 million in revenue from 2012 to 2013. This is expected to double by 2015. In terms of resources, the company started with four full-time employees in 2011 and has grown to over 40 employees by the end of 2013. Shah expects to triple the headcount when the current financial year closes.
Collabera Philippines, in efforts to continue with business development innovations, changed its model in the country to widen its market share in the staffing sphere. The Hire Train and Deploy (HTD) model will be fully operational by the end of the first quarter of 2014, and Shah expects a sizeable chunk of business flowing from that end of the business. The HTD model will give Collabera Philippines a competitive edge in terms of checking the attrition rate, provide a better fulfillment ration, and reposition the company as a full service staffing provider.
"Setting up the Philippine office is a strategic move and the business is shaping up impressively as expected. We have been successful in matching up the expectations of our clients well and serving them in best possible manner," says Shah.
One of Collabera's main growth drivers is inherent in its business model, which is to move up the value chain by expanding the types of services being offered to clients. It started out as a provider of staff augmentation services and will eventually lean towards its goal to set up a dedicated offshore development center. To most of its clients, Collabera has been recognized as one of their top five vendors. The company's vision of "building client value for life" is done through client value creation, innovation, and collaboration.
"Collabera is a company built on highly talented people trained to overcome challenges, which makes their experience even more rewarding. As its managing director, I wish to impart knowledge to them such as striving for excellence, integrity, and the relentless pursuit towards achieving better results every time," he adds.
Born and raised in a family of businessmen, Shah was well-equipped for the job—he was able to build the India operations in a very short time. More importantly, he was also able to establish the company's international line of business with the Philippine office seeing continuous growth in the coming years.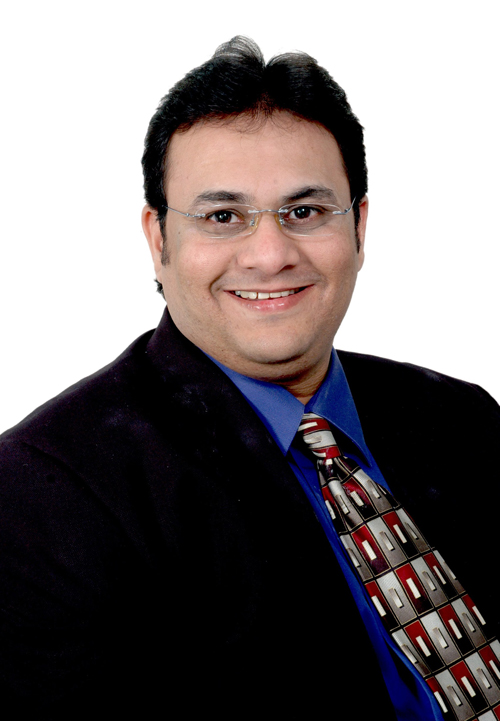 "We build value for life, and we've been taking this to the Philippines for two years now," Mehul Shah, Managing Director of Collabera shares his and the company's success story.
About Collabera
Collabera is an end-to-end information technology services provider working which offer Banking & Financial Services, Telecommunications & Media, Technology, Energy & Utilities and Manufacturing & Retail domains. Collabera delivers highly responsive and innovative solutions that help clients align their IT strategy with business goals to address the most important IT needs through a combination of consulting solutions, proprietary methodologies, assets based services and a Collaborative Engagement Model. Collabera is a Top US IT staffing company with US $500 M in revenue and employs over 10000 people worldwide.