SM scholar Jana Marcelo: A dreamer's journey
Think you got problems as an only child?
Although being an only child has perks, it also has challenges. Ask Jana Inah Ziporra Marcelo and she'll share with you how difficult it was to obtain a scholarship because of it.
Jana, an only child of an LRT operator and a stay-at-home mom, was aware that with her family's meager income, her parents could not afford to send her to college. So Jana knew she had to apply for a scholarship if she intended to finish her studies.
But getting a scholarship proved to be a challenge for her. Jana passed many examinations but was overlooked because she was an only child in the family, making her a secondary priority. She almost gave up. But thanks to the SM College Scholarship Program of the SM Foundation, Inc., Jana's hope for a brighter future for herself and her family was renewed.
"The SM College Scholarship Program was our last hope, especially when other organizations chose to look at the fact that I am an only child and not if my parents can send me to school or not," Jana explains. "Thankfully, SMFI looked beyond that and saw how much I wanted the opportunity to study and finish college."
Jana took up accountancy from the Asia Pacific College. But sheer determination didn't get Jana through. "I was serious about my studies in school. I chose my academics over any extra-curricular activities in college," says Jana.
Her actions reflected the strong discipline and passion she had to reach her goals. She knew how important time is, and she wanted to spend it on things that really mattered.  Every day of her college life she remained  focused on her studies  and her ultimate goal – to be a certified public accountant.
College life was both easy and difficult for her. While it was easy to focus on studies since she didn't have to worry about paying tuition fees, the pressure of maintaining a grade to keep her scholarship and making her parents proud proved to be tough hurdles in her college life. Despite this, she believed all her efforts would eventually pay off in the future.
True enough, she graduated and passed the Certified Public Accountant licensure exam. Jana has been working at Shell Shared Services Asia B.V for two years now and has been able to help support her family.
"SM has always been generous to those in need through their many projects," Jana says. "I'm thankful to have been part of the SM College Scholarship Program."
Her time as an SM scholar also taught her the importance of helping people in need. Now working as a successful analyst, she encourages other fellow scholars to make the best out of the opportunity given to them. "And by the time you are already successful, don't forget to look back. Keep your feet on the ground and if you can, help the new generation as well. Pay it forward."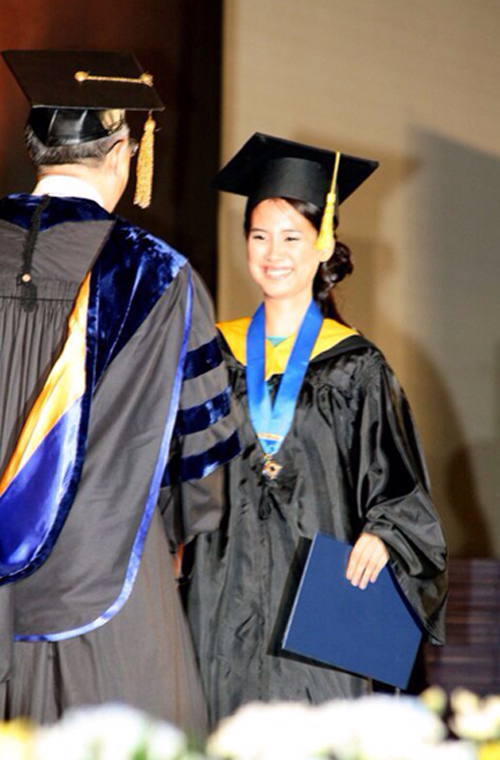 "I'm thankful to have been part of the SM College Scholarship Program." After graduating and passing the CPA licensure exams, SM Scholar Jana Marcelo now works for a multinational oil company to support her family.
About SM Foundation, Inc.
SM Foundation is the socio-civic arm of the SM Group of Companies through which it helps the less fortunate in the communities it serves. The Foundation has four areas of advocacy: education through scholarship programs and donation of school buildings; health through medical missions, mobile clinics, and establishment of wellness and health centers; livelihood and community development; and the conduct of relief operations to victims of calamities. The Foundation intends to serve more communities as SM builds more malls around the country.