Sweat in style with Certified Calm's fashionable fitness lines
Certified Calm brings world-class fitness apparel closer to home
(Manila, Philippines, August 30, 2013) — Who says you can't sweat in style? Whether you're a fitness buff or a dedicated athlete, you can sweat it out while still looking fab and fashionable. Head to Certified Calm and you'll find yourself picking up fitness pieces that marry comfort and style in their materials.
A go-to shop for fitness enthusiasts, Certified Calm houses some of the most sought-after fitness brands. These brands embody what an active lifestyle should be—a way of life.
Certified Calm has everything you need, from bright-hued tank tops to sleek and sexy yoga pants. Intimates and sports accessories are also available, making sure you're fashionably garbed from head to toe.
Mats are yogis' best friend and for those who want their yoga mats to be durable and eco-friendly, Manduka is the perfect choice. Manduka, described as the "planet's most innovative, most thoughtfully designed, and most consciously made" brand for yoga accessories, is founded on the belief that a better yoga mat makes a bigger difference. Manduka provides quality performance and lifetime guarantee.
For women with active lifestyle, Lorna Jane, Australia's leading activewear label for women, has brought sports fashion from the Land Down Under to the Philippines. Guided by its "Move Nourish Believe." philosophy, Lorna Jane has an array of fashionable sports apparel and accessories such as hoodies, fitness bags, intimates, jackets, pants, shorts, sports bras, tank tops, and tights. The brand encourages women all over the globe to live an active lifestyle toward becoming the happiest and healthiest women they can be.
Want to bring color to your yoga practice? Easyoga offers quality clothing especially designed by professional yogis.  The brand originated in the United Kingdom and eventually excelled in high-end Asian markets, the biggest of which is Japan. Its lively colors are perfect for petite Asian yoga practitioners who want to keep their practice fun and vibrant.
Do your feet get the TLC they deserve? Your regular socks may not be enough to provide them with their much-deserved protection. Try using toe socks instead and you will find that spreading your toes is the best thing you can do to make your feet happy. Toe Sox products are especially designed with five toe spaces to help align toes and feet naturally. Made with sustainable and pesticide-free organic cotton, Toe Sox does not only protect your feet; it also protects the planet.
An advocate of environment-friendly products, Certified Calm also features stainless steel Klean Kanteen products, including bottles for babies and kids, cups and tumblers, and water bottles. You do not just help yourself by hydrating, you also help cut down on plastic waste with these eco-friendly products.
Certified Calm stores also feature yoga apparel and accessory brands that make your practice worth it: Yogitoes, offering sustainable yoga towels and accessories; Onzie, perfect for Bikram yoga practitioners; and Elisabetta Rogiani and Chakras by didi, both yoga fashion clothing brands.
Certified Calm stores are located in Level 3, Shangri-La Plaza Mall and Two Parkade, Bonifacio Global City (along 30th and 7th Avenues). For more information, visit www.facebook.com/CertifiedCalm or follow Certified Calm on Twitter at @CertifiedCalm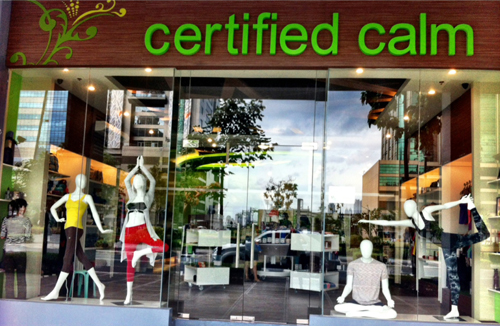 Visit the Certified Calm store at Two Parkade, Bonifacio Global City.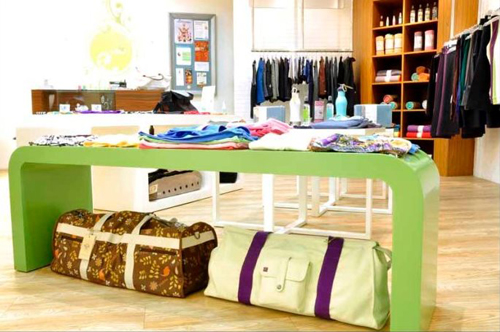 Certified Calm offers fashionable fitness accessories, perfect for the on-the-go lifestyle.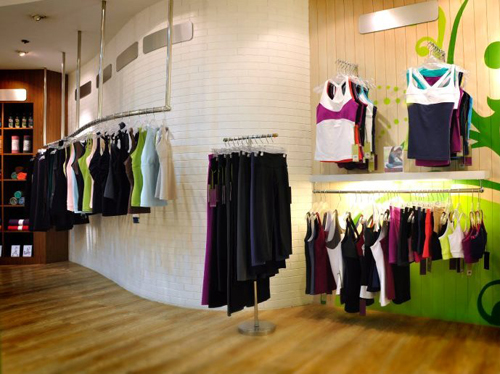 Make your lifestyle active, fun and stylish with Certified Calm.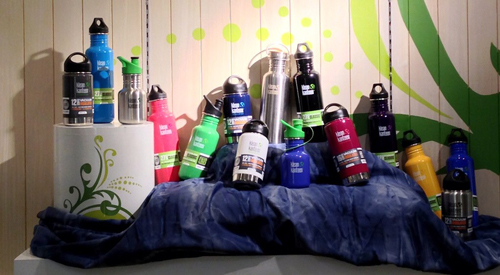 Get your fill of Klean Kanteen stainless steel products at Certified Calm.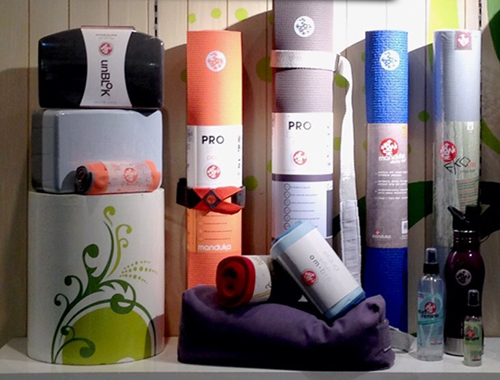 Take your yoga practice to the next level with highly durable, non-slip Manduka mats available at Certified Calm.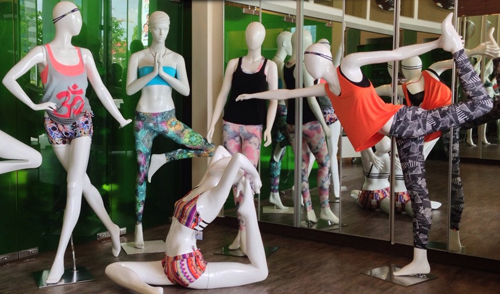 Move in style with Onzie's one-pieces and separates available at Certified Calm.
About Certified Calm
Certified Calm is the exclusive distributor of fitness and yoga apparel and accessory brands Chakras by didi, Easyoga, Elisabetta Rogiani, Klean Kanteen, Lorna Jane, Manduka, Onzie, Toe Sox, and Yogitoes in the Philippines. It is a one-stop shop for fitness and yoga enthusiasts who love to move in style.